It's Easy to Start an Etsy Shop
Have you ever thought about opening an Etsy shop? I thought about it a lot before actually doing it. And now I wish I'd done it sooner.
I'm going to start this article letting you know, I started my Etsy account to sell my remaining inventory of jewelry from when I was making glass beads full-time. I didn't start it as a side-hustle, because I already had two side-hustles, but I did open my shop to make a little money.
I have a LOT of inventory left from when I sold my jewelry business, because I sold the intellectual part of the business, and the customers, not the physical part. And my glass beads and jewelry had been sitting in boxes for almost seven years. We're going to be moving, so I need to pare down. On everything, not just my jewelry inventory.
Etsy was the first place I thought of, and even though I'm not making a killing, because I don't work it like a business, I know it's possible to pay for the extras in my life, like sending my young horse to the trainer, by selling on Etsy.
Just getting started can be daunting. There are millions of items and just as many sellers. It's intimidating to think about how to stand out from the crowd.
But you just need to get started. One step at a time. When I'm writing my novels, if I think about the full 60,000 words I need to write, I'm paralyzed. I can't get started. But if I just think about the victim, or the first scene to start the story rolling, I get excited to start the new story.
Starting on Etsy is like starting a new story. Take it in steps and get through it. Once you have your first listing, you'll be on a roll.
The first thing you need to consider is, what are you going to sell?
Will it be the make one, sell many? This is like having a digital product for customers to download. You make the design, but you only have to make it once, and it can be sold over and over.
Or is your product a make one, sell one. Like lip balms. Or my jewelry. You have to make one for every one you sell.
Once you have your product, and you know others will want to buy it. You have a few things to think about.
Name Your Etsy Shop
Your shop needs a name. I always think it's a good idea to see if the domain for your shop name is available, so you can have your website name the same as your shop. But that's totally optional. Many people sell exclusively on Etsy and don't have a separate website (raises hand). And a clever shop name isn't what people are going to remember. They'll remember your awesome products. So don't get too bogged down in your naming.  Even if you just put the first names of two cats together, it'll work. Way back when I was selling on eBay, my shop was Gracie's Place, because it was my dog's house, she just let us live in it. Hahaha
Your Shop Design
Again, like shop name, don't overthink your shop design. People search Etsy by items, such as "SVG downloadable image," so they see your images before they ever see your shop profile. Time is better put toward your product listings.
But, that being said, you'll want a nice logo eventually, and you'll want a great shop header image.
Creating a Killer Logo
If you're good with graphic design and have a grasp of Adobe Photoshop, you can easily design your own logo, but I'd spend the money to outsource this part of your Etsy shop business. I know I've been thrilled with the designers at 99 Designs. You'll answer any questions about you and your business, and give the designer an idea of what you're looking for. You'll also want to decide on your "brand."
By brand, I mean what is your business personality? Is it bright and bold? Classy and subdued? Pick 3 colors you'd love to associate with your brand. Design-seeds.com is a great place to find colors that work together. I used Design Seeds for my brands. So many ideas to choose from there. Take a look at my food blog, A Dish in Thyme to see the difference in colors from Jamie & Co. The branding on both of my sites fits my target audience.
You don't have to have a logo straight away. Maybe you'll choose to make some money first. It's all good.
Your First Product
This is it! You're going to sell your first item on Etsy! What will it be? If it's a digital download, you'll only have to make one. But if it's a physical product you'll be shipping, you'll need to make a "sample" for each listing.
Here's the thing about physical products. Don't make multiples of each item until you get a sale. Once you've sold one, make another. If it's the same item, you can just repost the original listing. In some cases, people don't even make the next product until they have an order for it. You'll see lots of listings that say shipping is 2-3 weeks.
Until your shop gets some sales and notice (outside of family and friends), don't waste your time making multiples. Just make one "sample" for your photos, then make another product. Ideally you want to start a shop with 5 listings, but it's not necessary. One at a time.
Take Amazing Photos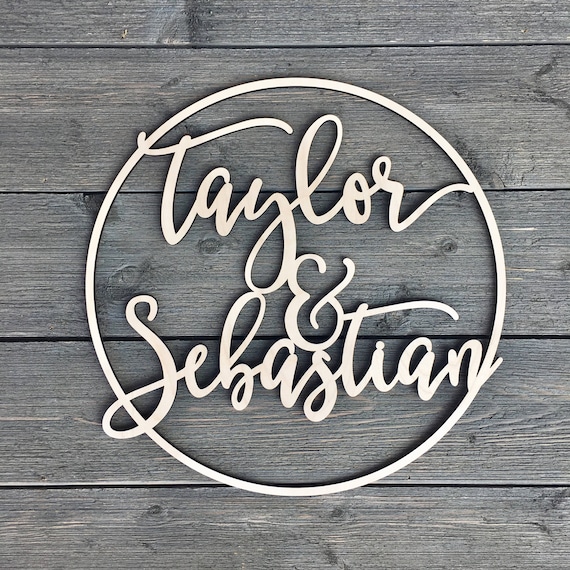 Your photo is as important as the item you're selling. Upload a crap photo, and you won't sell anything. Etsy buyers are savvy, and their first impression of your product is the photo in your listing.
I can't emphasize how important this part of your listing is. If you can't take time and effort to take and upload an enticing photo, how can you expect the possible buyer to trust your product quality.
Some tips
Study the photos of other sellers. Pick sellers with stores similar to yours. Make sure they have lots of reviews and sales, so you know their store rocks and has killer sales. Make your photos as good or better.
Make your product the centerpiece. Use neutral colors of gray or beige for your background.
Use a DSLR camera if you have one. This will make the depth of field on your images better, as your product will be in focus and the background will be blurry.
If you don't have a DSLR, cell phone cameras have come a long way. If you have a newer, 2014 to present, cell phone you should be able to take beautiful images.
Lighting is key. I suggest taking your photos on a sunny day, but in the shade. Either outside or inside. I have a full set of Cowboy Studio lighting, but I already had it for other endeavors. If you're selling small(ish) items, this lightbox is ideal and what I use for my jewelry listings.
For every product, take at least 20-30 pictures. Use different angles, different lighting, close up, distance. Then find 1-5 best photos to upload with your listing.
I highly recommend Adobe Photoshop for editing your photos. You don't have to do this right away, but you do need a way to crop and enhance your photography skills. Adobe Photoshop CC is a monthly subscription, currently $10. PicMonkey and Canva are free, you and can find some great tutorials on how to use them on YouTube.
How Much to Charge
This isn't always straight forward. But here is a place to start:
Physical costs:
Materials to make product
Packaging. Example, I ship my bracelets in an organza drawstring pouch. I figure the cost of this bag into my pricing, along with the bubble wrapper I send it in, and the printer ink for printing shipping and purchase orders. Also the cost of shipping tape.
Then there's your time and intellectual worth.
I charge $1 per hour for labor. So if I'm selling glass beads and the set takes me 60 minutes to make, my price is $60 plus material costs. My rate is high, $0.50 a minute is reasonable. I wouldn't want to charge less than $30 an hour or I may as well work for someone else. You have to decide what your time is worth.
When I'm considering the price of digital items, all I have is time invested. If one digital design takes me an hour to make, I divide that time over what I think will be the initial sales. So, if I expect I'll make 20 sales right away, therefore paying for my time, I'll charge $3 for the download. Download pricing is a little different from physical product pricing.
Equipment to make the product or design.
This doesn't have to be figured into one product, but over the life of the number of products you can make before you'll have to purchase new equipment. Personally, I've never added this because I have depreciation on my taxes.
Listing fees.
Etsy listing – $0.20 (this is per listing, not per product)
For my digital items, I offer 50 per listing, so I'm only paying $0.20 for the original listing.
For my physical products, I will list 5 at a time if I know I'll be able to make the identical additional ones in a timely manner.
Etsy sales fees – Esty charges a small percentage of your sale. This covers their costs and the costs of payment fees from credit cards and PayPal and such.
Let's look at a sample listing (all pricing for this listing is made up, except for Etsy $0.20):
Leather dog collar
Cost of leather – $1.00
Cost of buckle – $0.50
Time to personalize and assemble collar: 15 minutes $15
(I do not add additional dollars for the time it takes to get photos and upload the listing)
Cotton draw string bag to put collar in: $0.10
Bubble mailer – $1.00
Paper, ink, shipping tape, $0.14
Etsy transaction and payment processing fees vary, so I'll leave that out of the equation for now.
Total – $18.94 I'll round up to $20 to cover the minimal Etsy transaction fees.
Are your prices in line with what others are selling? Do your research. Check out other sellers of similar items. Stalking other sellers for photos, descriptions, pricing, is part of doing business.
Doing Your Research
As I stated you need to know the competition. You need to be as good as or better than they are.
Type in the keywords you'd use if you're a buyer looking for your item. Look at the search results.
What keywords to they use in their listing title?
What is selling well?
How many images do they have for each listing?
How good are the images?
Can you take photos as good, or better? If not, then get practicing.
Are their products a little different than yours? How?
What are their prices?
It doesn't matter if you have a product to sell on Etsy or a restaurant, you need to know your competition. You need to be competitive. Maybe you adjust your price slightly down until your buyers start finding you. Once you have a few 5-star reviews, you can reassess.
Make Your Description as Mouthwatering as Your Photos
I'll admit, this is my least favorite part of selling on Etsy, but I learned to streamline the process.
This may seem like cheating, but you may as well emulate the best. Remember that product research you did? Look at the details of the seller's listing. Does it work for you? Does it give all of the information you'd need for your listing? If the answer is yes, then use it as your template.
DO NOT copy their listing word for word. You'll use it as your template and inject your personality into it, making sure you've covered all the bases and answered any questions your buyer might have.
If you have several similar items for sale, such as my lampwork glass bead bracelets, you can just copy the first listing and make the changes as they pertain to the next listing. It takes a lot of the work out of uploading a listing, take my word for it.
Do you take special/custom orders? You'll have to make sure that's in your listing as well.
Don't forget to set up your policies when you're setting up your store. Will you accept returns? What are your competitors doing?
When You Get Your First Sale
This is exciting. I know I was thrilled with my first digital sale, even though it was only $1.29. My jewelry sales are more exciting because I get more per sale. Call me greedy, I don't care. Ha!
If you're serious about making money with your Etsy side-hustle, let me give you a few pointers, because "make it and they will come" was for the early adopters of Etsy.
I'm a spreadsheet junkie. I use them to track my ads for my novels, for my affiliate and micro influencer accounts, and for Etsy.
For each listing you want to track how many views and favorites you receive. You can do this daily or weekly. I include the listing price, and keywords used too.
Why is this important? These things can tell you if your listing might need improvement. If you're getting lots of views, but not many people are making it a favorite, something might be amiss. Maybe your photos aren't that good? What about your description? Could it use some punching up?
On the other hand, if you're getting lots of people making your item a favorite, but sales are lacking, your pricing may be out of line.
If you aren't getting views or favorites, take a look at your photos, title, and keywords.
Make adjustments as necessary and note these changes on your spreadsheet.
Ads for your Listings
This is a tricky one. Do you want to use Etsy ads to get your listing noticed? What about Facebook or Instagram ads?
If you want to use Facebook, you'll need to create a business page for your shop.
You can upload your Etsy listings as a post, then pay Facebook to boost your post.
You can create an ad for your Etsy shop.
Facebook ads are an entire course. But you can create your business page, then snoop around in Facebook ads and see if you think they are right for you.
Instagram ads can be done via Facebook.
You can also try Twitter or Snapchat ads.
Caveat, even though these ads let you set a maximum daily ad spend. They can get expensive.
Personally, I started with Etsy promoted listings and boosting my page posts on Facebook.
Are You Ready for This?
You did it! You have at least one listing on Etsy now. Woohoo for the side-hustle. Now treat this like the business it is and tell everyone you know. Post about your listing (with links and #etsy) on your social media accounts. Let the world know you're in business.
Oh, did I mention, Etsy makes shipping super easy! You can print shipping labels and purchase invoices right from your Etsy account. This is truly my favorite part of selling physical items on Etsy because I live in the country and dislike driving to town to ship my items. And I love my mailman because he takes my packages to the post office for me. 😊
It's up to you now. You can go with the flow, or you can grow your business. Maybe it's your side-hustle, but it could easily become your main income.
And just like a regular job, you can take vacations. If you won't be able to make and ship your products because you're in the Bahamas, put Etsy in vacation mode. Maybe take an extra day or two when you get back from your vacation, then reopen your shop for business.
I'm so excited for you. Now get the first listing up and start selling.